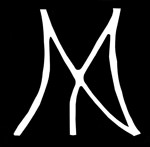 you are invited to 'Oakwood Gallery II' by the artist Matthew Crawley on the 27th of January at 1900 at 25 Shafton Lane in Holbeck, Leeds.

Oakwood Gallery II is the first in a series of shows curated by David Steans.

This is the fourteenth exhibition in the 'One-Offs' series.